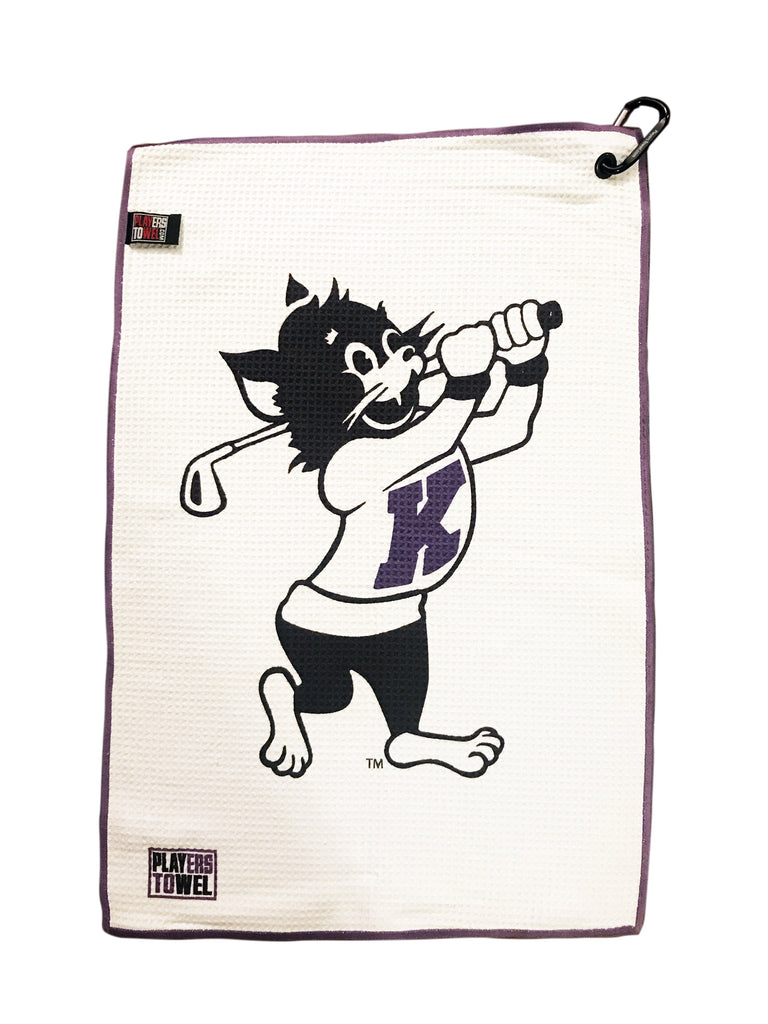 CattyShack Golf
Mini Tour Towel (Purple Border)
The  Mini-Tour Towel from Players Towel always performs well so you can stay at the top of your game. Its unique weave pattern holds more than 300 times its weight in water, making it more effective at cleaning ridges and retaining moisture than any other towel on the market. The Players Towel microfiber technology picks up dirt and moisture and holds it within the cloth, resulting in a cleaner, drier surface and enhanced player performance.
16"x24"
"Golfing Willie" digitally printed via dye sublimation
Carabiner for easily attachment to bag.
Also available in: